Naomi Harriott Permanent makeup is based in the rural village of Biggin Hill, Westerham, Kent. Located 1 hour south from central London, and a 15 minute drive from the M25.
Naomi is committed to helping you look and feel your personal best by providing the highest level of permanent makeup procedures including microblading, hairstroke and Ombré brows. Each treatment is bespoke to fit your unique needs and tailored to your face shape, features and personality; right through from consultation to treatment and aftercare. Naomi Harriott Permanent makeup is a fully certified, licenced and insured industry specialist with one goal in mind: the wellbeing of her clients.
Everybody deserves to feel great about the way they look, and the variety of treatments are suitable for every need. Naomi offers affordable, safe and painless treatments for women and men of all ages and only uses industry-approved, state-of-the-art technologies to create your unique enhancement. It will be Naomi's pleasure to meet – get in touch today!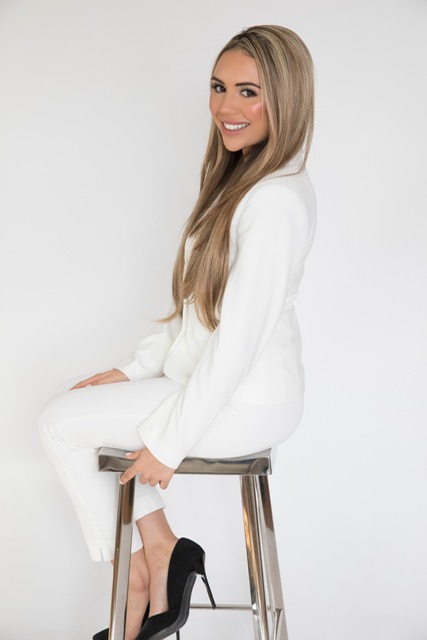 Meet Naomi
Naomi first mastered the art of eyebrow threading/shaping aged 14, at 18 she had her own eyebrows microbladed. Inspired by the incredible results this prompted Naomi to pursue a career in Permanent makeup in 2017. After endless research into leading training academy's in the UK Naomi found KB PRO (recognised internationally) who provided in-depth training curriculum, of the highest calibre, in every aspect of PMU. This gave Naomi an incredibly solid grounding in permanent makeup and enabled her to learn methodically and continually through a highly professional and structured programme. Naomi tirelessly practiced to master the technique and perfect her skills and today continues to develop her knowledge and expertise with ongoing continued learning to keep up with safety standards, pioneering techniques and regularly attends masterclasses with other incredible artists from around the globe. Naomi prides herself in using the very best equipment, pigments and gama sterilised needles and only ever performs treatments with the safest products offering her clients the best treatments with the best possible results. Naomi has a wealth of knowledge and experience in permanent makeup with each unique treatment being carried out inside her hygienic, sterile and clinical treatment room. Naomi has put absolutely everything into building a professional, specialised and trustworthy reputation and strives to deliver high end treatments with remarkable results. Today, As well as running her own successful clinic Naomi is also a permanent makeup trainer for the leading educational permanent makeup academy in the UK.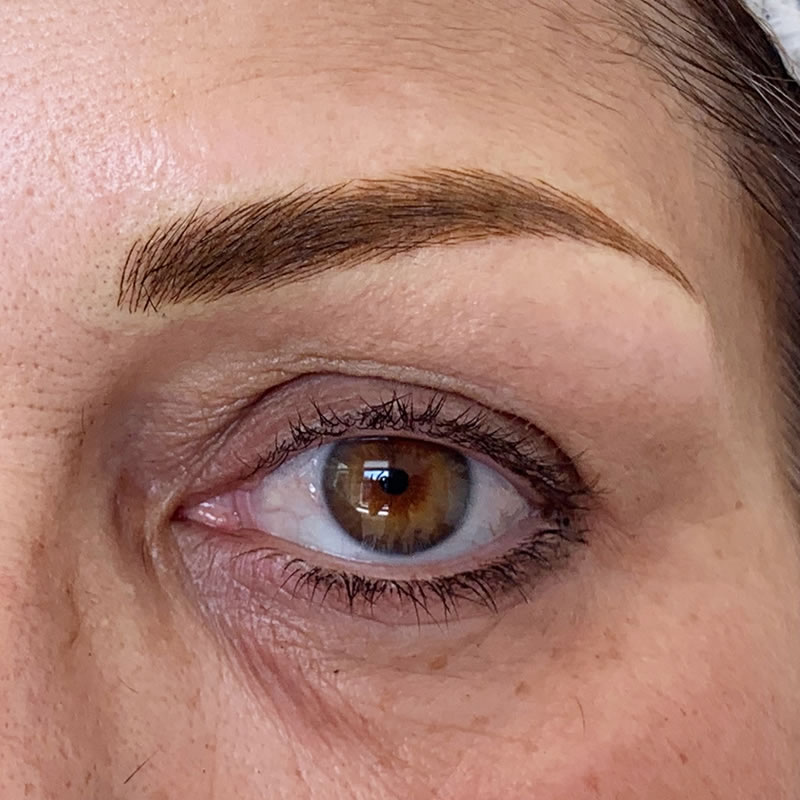 Brows
Eyebrows enhance the face, by creating a flattering overall appearance to the individual's facial structure, features and face shape. Here at Naomi Harriott Permanent Makeup we use our specialised professional expertise to create an eyebrow shape that is utterly flawless and age-defying. All of our enhancements are designed to look effortlessly natural and bespoke to the individual with your preference in mind. 9/10 of us admit to pencilling in our eyebrows every single day according to a recent study, whether you are tired of pencilling in your eyebrows daily, fed up of your eyebrows wiping off at the gym or a busy mum or business professional on the go with limited time to spend applying cosmetic makeup , we have a solution for you!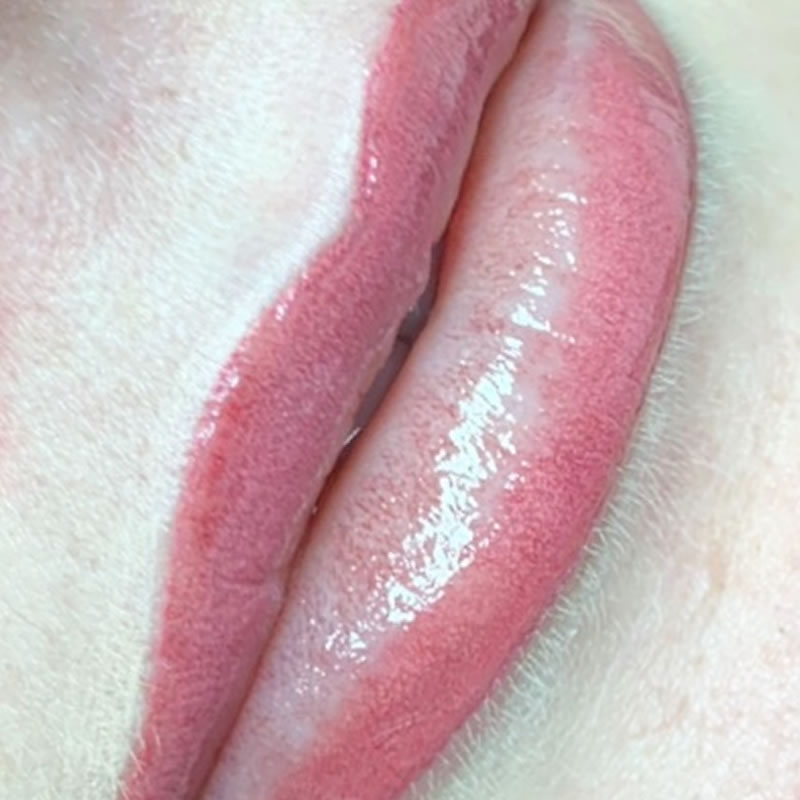 Lips
A lip blush treatment is designed to create beautifully shaped and coloured lips giving you a full and defined lip contour that can replicate your natural lip base colour or replace your favourite lipstick look.
There are a selection of colours for you to choose from to put an end to the tedious daily ritual of applying lipstick.
A lip blush treatment is all about making your lips even, creating the illusion of volume and ensuring that the colour stays put every day, 24 hours a day!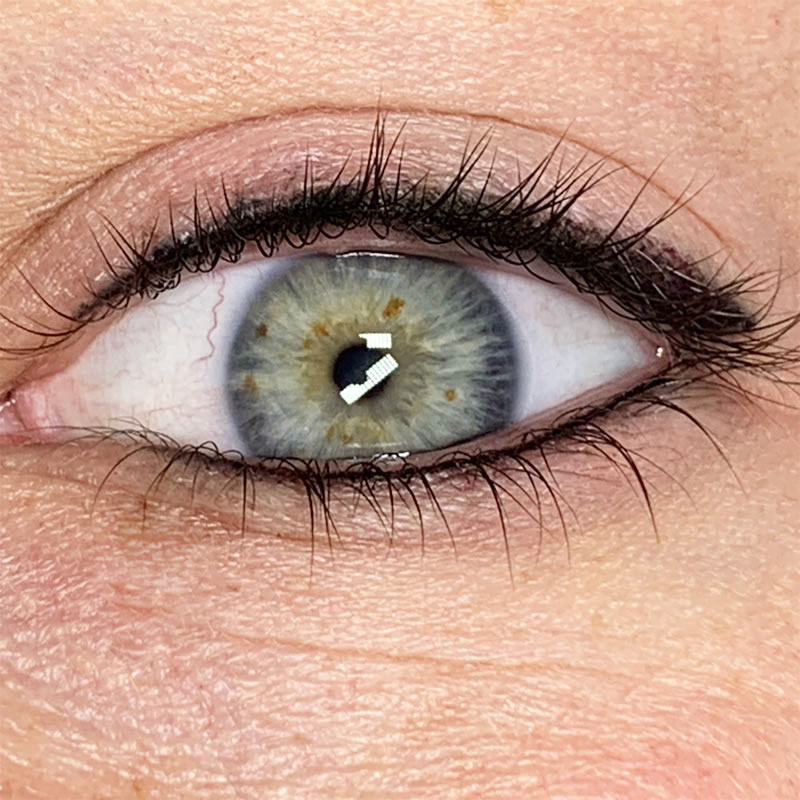 Eyes
Eyeliner adds definition and colour to the lash line to create the appearance of thicker lashes and enhance the eyes. Permanent makeup eyeliner can be added to the top, bottom or both parts of the eyelids to create a bespoke enhancement to suit your unique eye shape and preference. The treatment can be adjusted to create many different effects using different techniques. This treatment really does make the eyes pop! By delicately and precisely running a tiny needle between the lashes the digital machine implants pigment into the skin. Despite what you may think, a lash enhancement is one of the least painful treatments as the eyes don't have as many blood vessels as other areas of the face.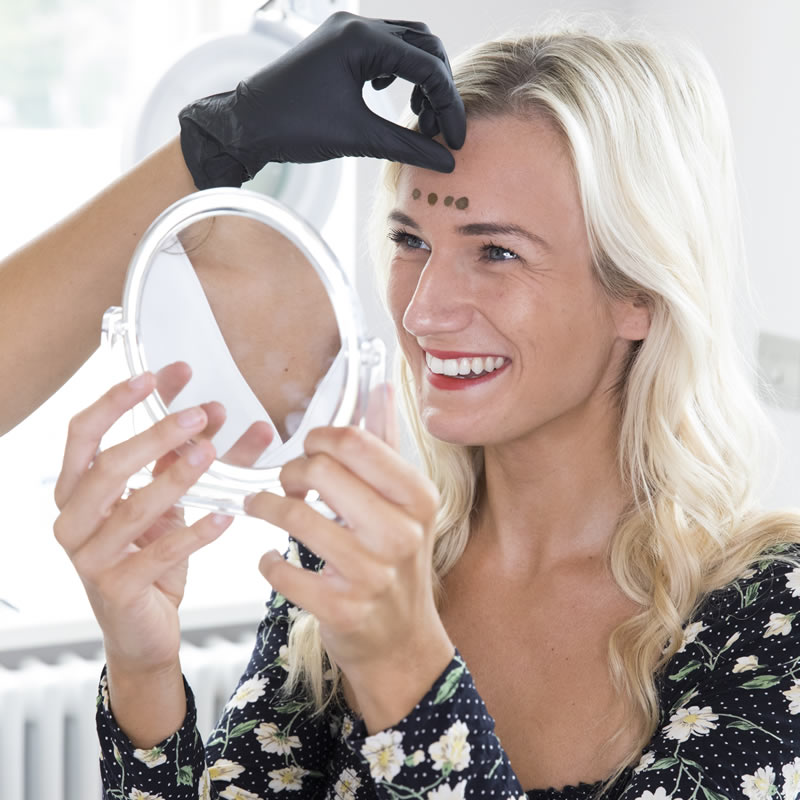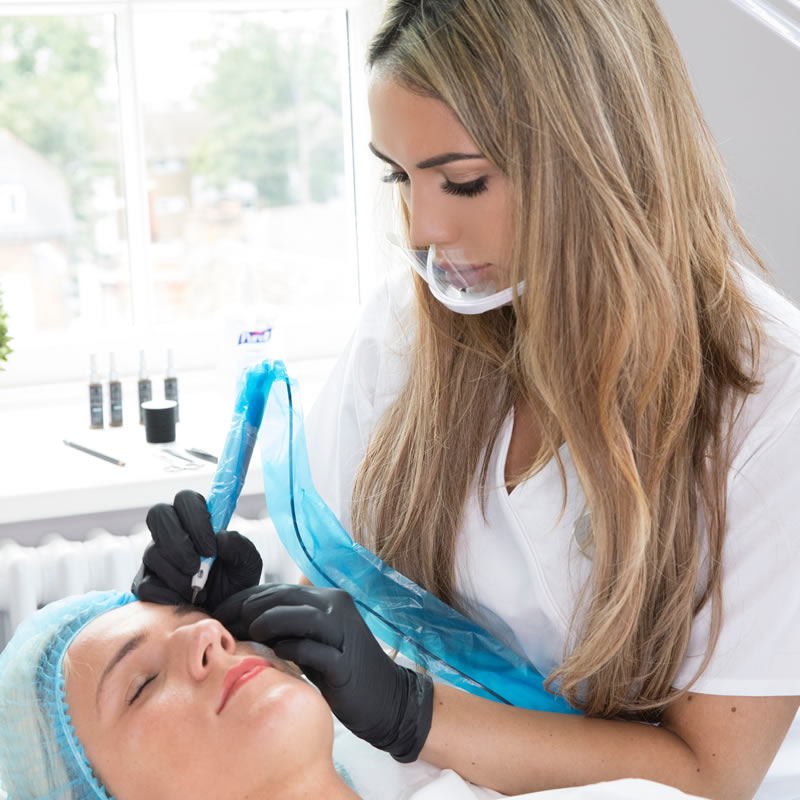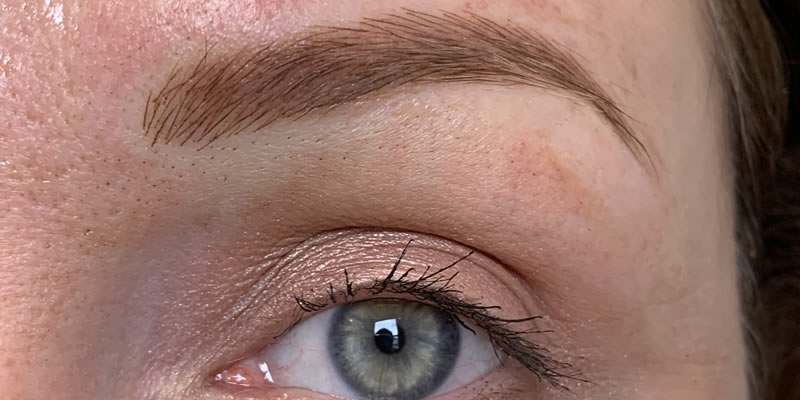 Microblading
Microblading is a permanent tattoo technique used to create the look of fuller brows. With this method you can create almost any look; from a very natural light finish to a beautifully enhanced brow.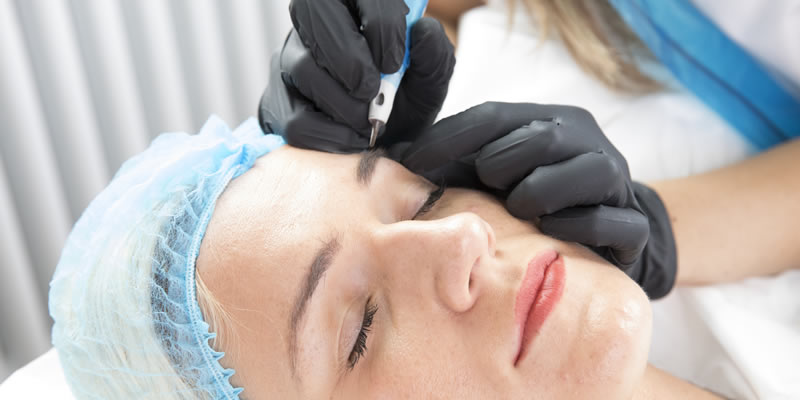 Permanent Makeup
Tired of drawing on your brows and eyeliner? Lipstick won't stay on? Permanent Makeup might be the perfect solution for you! Beautiful brows, eyeliner and lip color that won't smudge or wipe off!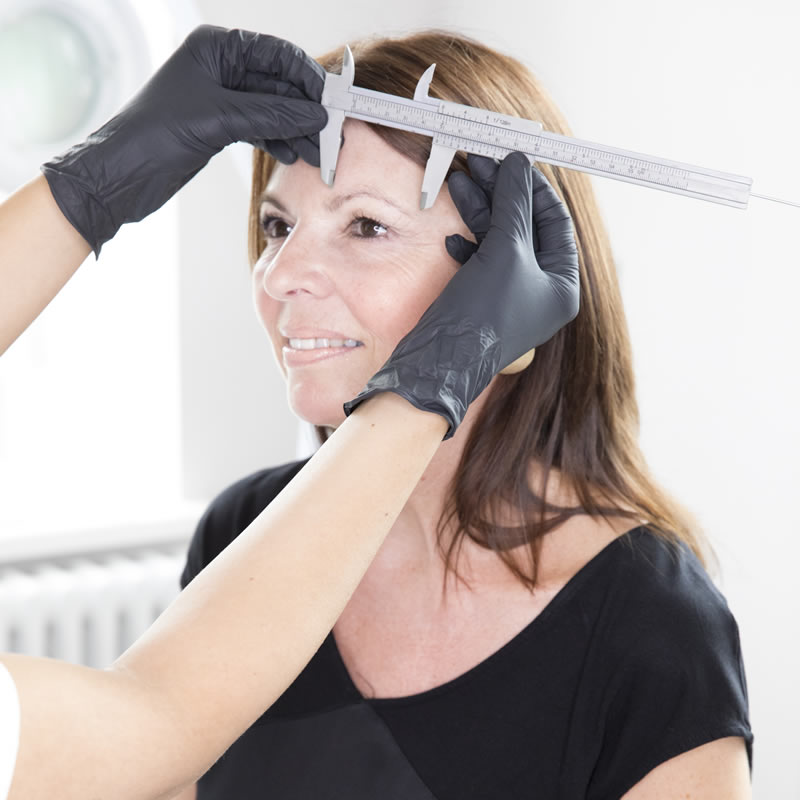 Naomi pride's herself on providing the highest quality treatments, bespoke to the individual using only state-of-the-art technology and equipment.
What truly distinguishes Naomi Harriott Permanent Makeup is her passion for helping people and an unwavering commitment to her clients throughout the entire treatment process.
Professional aesthetic treatments
Personal and professional service
No obligation consultation
"I've been receiving treatments at Naomi Harriott Permanent Makeup for over a year and am extremely pleased with the results. Knowledgeable, but also attentive and friendly. You will not be disappointed!"
"It takes a special place to not only establish long-term clients, but keep them happy and raving to friends and family. No matter what treatment you need, Naomi Harriott Permanent Makeup is the best."
"Naomi Harriott Permanent Makeup is a very professional and well-run Permanent Makeup business. The treatments are cutting-edge and extremely experienced and supportive. I highly recommend them!"
If you have any questions at all, please feel free to give me a call or send me an email.