Skin Treatments
Based in Westerham, Kent
Reducing the appearance of your skin imperfections.
Call 07853 373104
If you are looking for effective solutions to reduce the appearance of your skin imperfections, visit Naomi Harriott Permanent Makeup in Westerham today. For more information, get in touch.
What is Dermaplaning?
Dermaplaning is a pain free & completely safe procedure exfoliating dead skin and removing fine vellus hair (peach fuzz). The treatment is often referred to as the Luxury red carpet facial, it's a deep exfoliation combined with pharmaceutical products gently massaged into the skin & finished with an enriching face mask.
One of the biggest misconceptions with Dermaplanning is that the hair will grow back thicker and darker. This is completely untrue. The facial hair is superficial vellus hair, different to terminal hair that grows on the legs & pubic area. Once the hair has been cut it will grow back at the same rate and texture as before the treatment, it is impossible to affect the hair follicle or change the type of hair simply by cutting it.
Painless Treatment
Dermaplaning is a painless treatment that is extremely safe and can also be offered to women during pregnancy. I also offer advanced skin and aesthetic treatments. Based in Westerham, I serve customers across Bromley, Keston and the surrounding areas. To discuss your requirements, get in touch.
Benefits of Dermaplaning
Removes all facial hair
Softer and smoother complexion
Safely removes dead skin cells
Lessens the appearance of fine lines
Creates a perfect base for makeup
Improves skin texture
Helps to unblock blackheads and whiteheads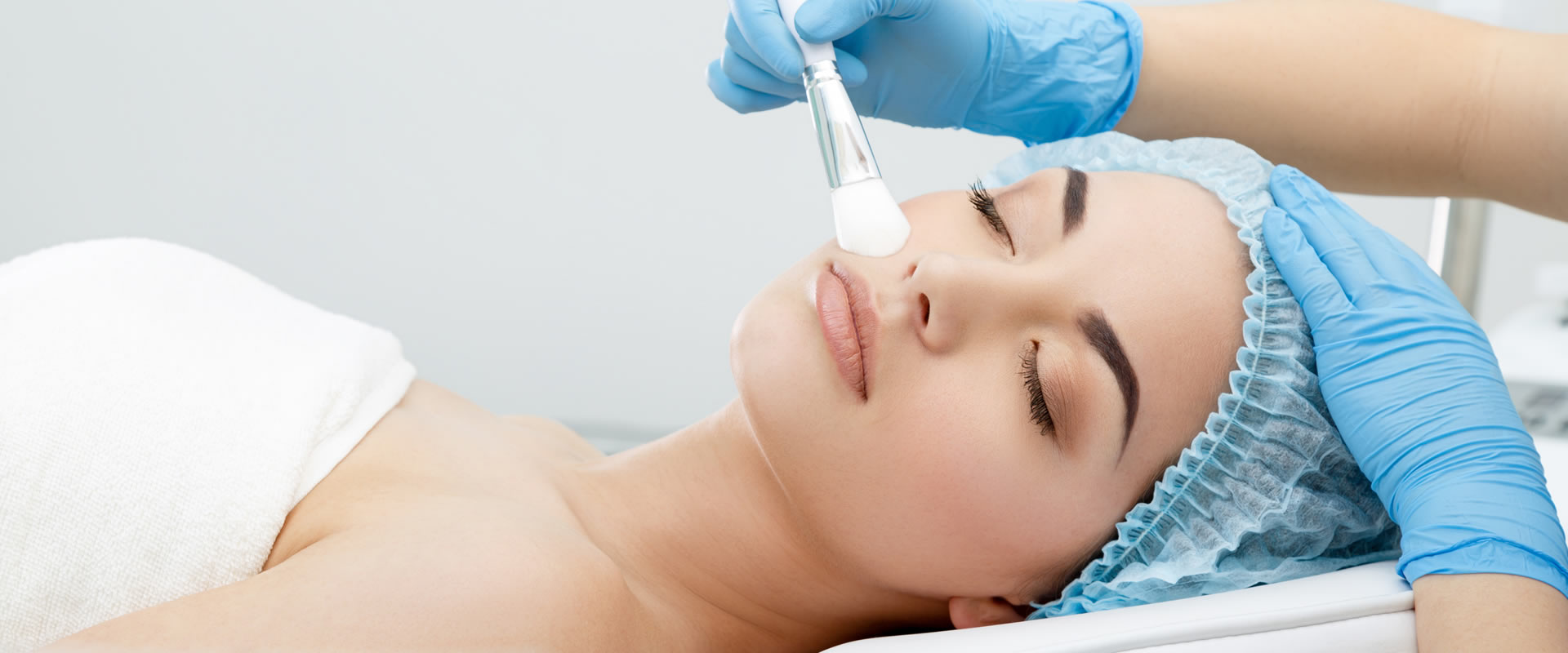 What Are Skin Peels?
A glycolic acid 40% skin peel uses glycolic acid, an alpha-hydroxy acid and one of the most effective exfoliating chemicals, to weaken the bonds between cells on the top layer of your skin—effectively removing that top layer. Glycolic peels are suitable for most people, even those without a specific concern although the treatment is particularly effective for those that wish to combat acne, pigmentation, scaring, improve fine lines, skin resurfacing, tone and texture and the appearance of pores. The peel treatment is very controlled meaning there's no downtime. The treatment is ideal for those who wish to feel confident enough to go makeup free with glowing healthy skin.
How Do They Work?
Peels and resurfacer treatments are designed to exfoliate your skin and encourage it to refresh itself by creating fresh new skin cells. They also stimulate the skin's natural collagen production to help target the appearance of fine lines and wrinkles. The powerful blend of ingredients in skin peels work to visibly reduce the appearance of open pores, remove dead skin cells, target blemishes, acne and pigmentation, and visibly smooth fine lines and wrinkles. 
Benefits of Skin Peels
Rejuvenated and brighter skin
Revival of dull skin
Removal of dead skin cells
Even skin texture and tone
Reduced appearance of fine lines and wrinkles
Smoother, softer skin
Eliminated pigmentation and reduced effects of sun damage
Reduction of inflammation and breakouts caused by acne
Hydrated and nourished skin
Stimulated collagen production for plump and youthful looking skin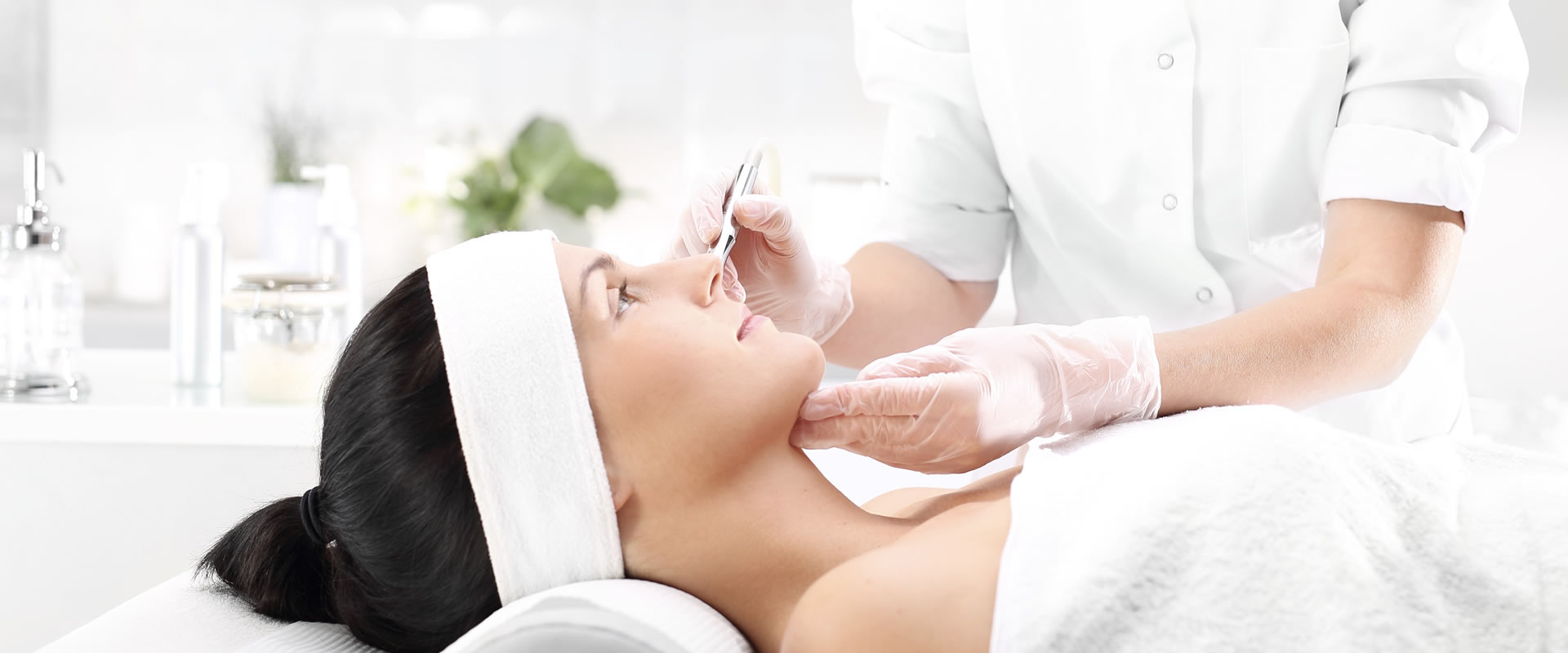 What Is Microneedling?
Microneedling is the prefect treatment for healthy glowing skin! The process involves implanting multiple superficial puncture wounds into the skin, releasing growth factors that stimulate fibroblast creating new collagen and elastin. The treatment traumatises the skin (safely) without causing damage to the epidermis and healthy tissue. Microneedling treats everything from wrinkles, hyperpigmentation and dull skin to issues such as acne scaring & stretch marks (on the body). It may seem like the newest trend in beauty skincare, but it's actually been around and evolving for over 50 years! Recovery is rapid with no residual pain or discomfort. There is no down time to this treatment meaning you can resume your normal daily routine straight after treatment.
How Does It Work?
During your treatment, the microneedling device composed of medical-grade stainless steel is used to create controlled micro-injuries to the skin, helping it produce collagen and elastin. Depending on the size of the treatment area, a microneedling treatment can last anywhere from 15 to 30 minutes. Most people can return to their normal, daily activities immediately after treatment.
Benefits of Microneedling
Wrinkle reduction
Texture and tone improvement
Softer, younger-looking skin with fewer signs of aging
Acne scar and traumatic scar improvement
New collagen production also reverses years of sun damage
If you have any questions at all, please feel free to give me a call or send me an email.